CUT YOUR OWN!
---
We delight in providing beautiful, top quality cut-your-own and wholesale Christmas trees on 50 acres at Maple Lane Farms as we begin our 41st holiday season.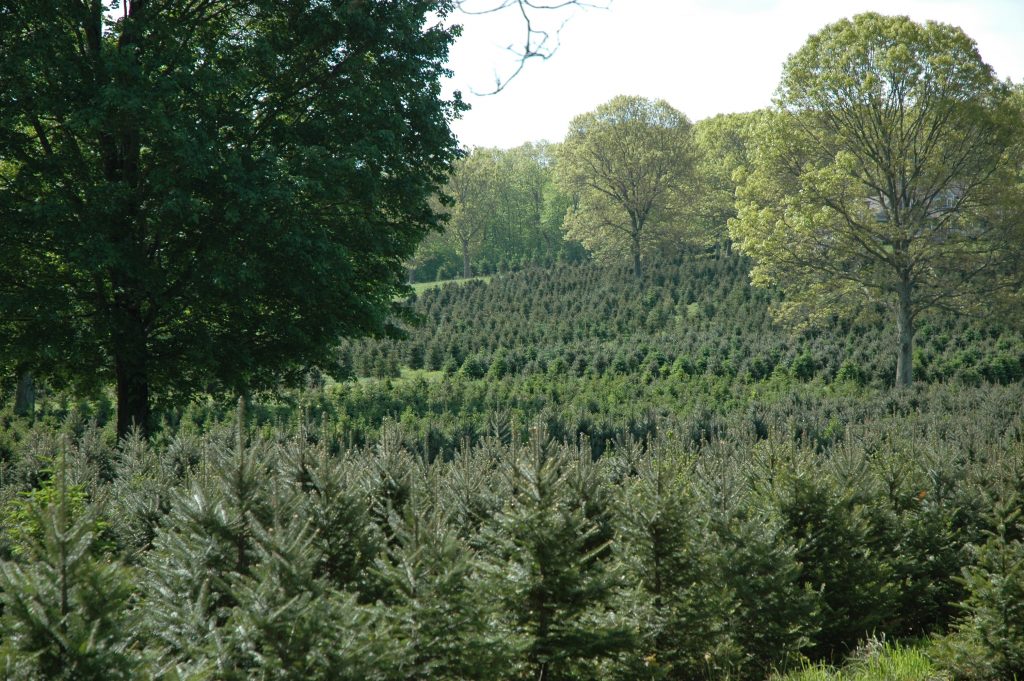 You can choose from a large selection of Balsam Fir, Fraser Fir, Canaan Fir, and Concolor Fir. From the careful planting of the seedlings to the fertilization, growing, shearing and finally the harvest, we put our best effort into every tree. We gladly provide the saws, transport of your tree from the field to the stand, tree shaking and baling. To complete your holiday decorating, we offer a large variety of decorated and undecorated wreaths, kissing balls, garland, and tree stands. Complimentary hot chocolate and cookies are available on weekends as well as a visit from Santa Claus!
Picking starts the day after Thanksgiving
Open 7 Days a Week
$50/ea (tax incl.) Cash Only
$52/ea (tax incl.) Credit and Debit Cards
Please call our 24 hr. information line at (860) 887-8855 to get up-to-date information.
For wholesale Christmas tree inquiries, please call (860) 889-3766.
Tree Gallery